Gathering of Friends – With thy Needle and Thread
We are so excited to have Brenda Gervais of With thy Needle and Thread coming for our retreat October 20-22nd, 2022. The main events will be Friday and Saturday but you are welcome to arrive early or stay later. Friday, October 21st the shop will be open for a Meet and greet with Brenda. Join us for yummy treats, and pick up your registration packet and your Friday kit. Saturday we will have a choice of morning session (9:30-12) or afternoon session (2-4:30) with lunch and lecture in between. After lunch, Pat and I will be lecturing about lots of our antique samplers and needlework collections. We will have a large stitching room available Thurs-Saturday nights at our retreat hotel- Hyatt Place of Chesapeake available from 5-10pm.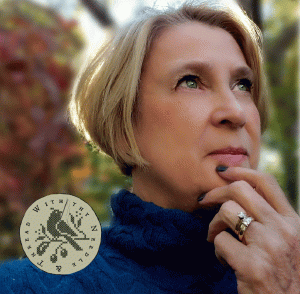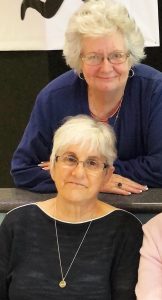 Registration will begin for everyone beginning January 19th at 10:00am EST. All registrations must be faxed or emailed. Only one registration per fax or email. You will be notified within 7 days of acceptance. A waiting list will be offered for this retreat.
Please read through the application carefully. We are expecting a large amount of applications so there are no guarantees for those coming in a group. There are no early registrations this time but we have a plan in place for club members, participants
in the 2020 retreat and new attendees.
We are planning a plated lunch at the country club this time to cut down on long food lines and to make the lunch a more enjoyable experience. Lunch choices will be mailed to all registrants for your lunch preferences.
We will also be having "pop-up" shops at the hotel for exciting and fun shopping!
Please click HERE to see more details and to download, print, complete your registration form.
Questions? Just give us a call at (757) 366-8740.