Spring Retreat with Plum Street Samplers
We are thrilled to have Paulette Stewart from Plum Street Samplers coming for our spring Retreat April 16-18th, 2020! The main events will be Friday and Saturday but you are welcome to come early or stay later. Friday April 17th the shop is open 10-4pm for an all day Meet and Greet with Paulette. Join us for yummy food, pick up your registration packet and a small kit. Saturday provides a choice of morning session (9:30-12pm) or afternoon session (2-4:30pm) with lunch and lecture in between. After lunch, Pat and I will talk about and share some of our many collections of antique samplers, thimbles, strawberries and needlework tools. Our Dyeing To Stitch shop, the Hyatt Place hotel and the Greenbrier Country Club are all conveniently located within a 6 mile radius. We also will have a large stitching room available Thursday-Saturday evenings at the hotel from 5-10 for registered attendees.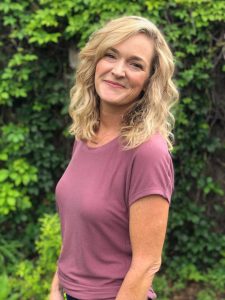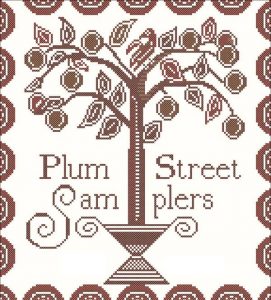 Registration will begin for all 2020 club members Tuesday, February 4th at 10:00am EST. Registration will open to the general public on Wednesday, February 5th at 10:00am EST.
No early registrations! Please do not call for confirmation. Only one registration per email. Each registrant will be notified within 7 days of application receipt. A waiting list will be maintained if we exceed our limit of students.
Please click HERE to see more details and to download, print, complete your registration form.
Questions? Just give us a call at (757) 366-8740.