Our 2022 Stitching Sisters and All About Berries Stitching Club Registrations are now open!
If you are registering for a club please remember this is a one year commitment.
We will call you within 7 days of receipt of your registration.
If you want to give us your credit card information at that time instead of faxing it or mailing it that is fine too.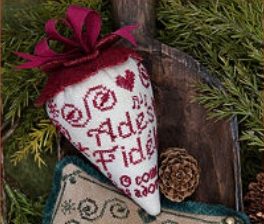 All About Berries
All About Berries, an exclusive club through Dyeing To Stitch, features the lovely stitched strawberry designs of Linda Stolz of Erica Michaels Designs. Members receive a complete kit including any finishing supplies needed 3 times a year beginning in February 2022.