We hope that this blog post finds you well and stitching each and everyday! This is a special time of year and we wanted to take the time to share some new and exciting stitch finds with you! We have so many new designs just "dyeing" to jump into your stitching baskets!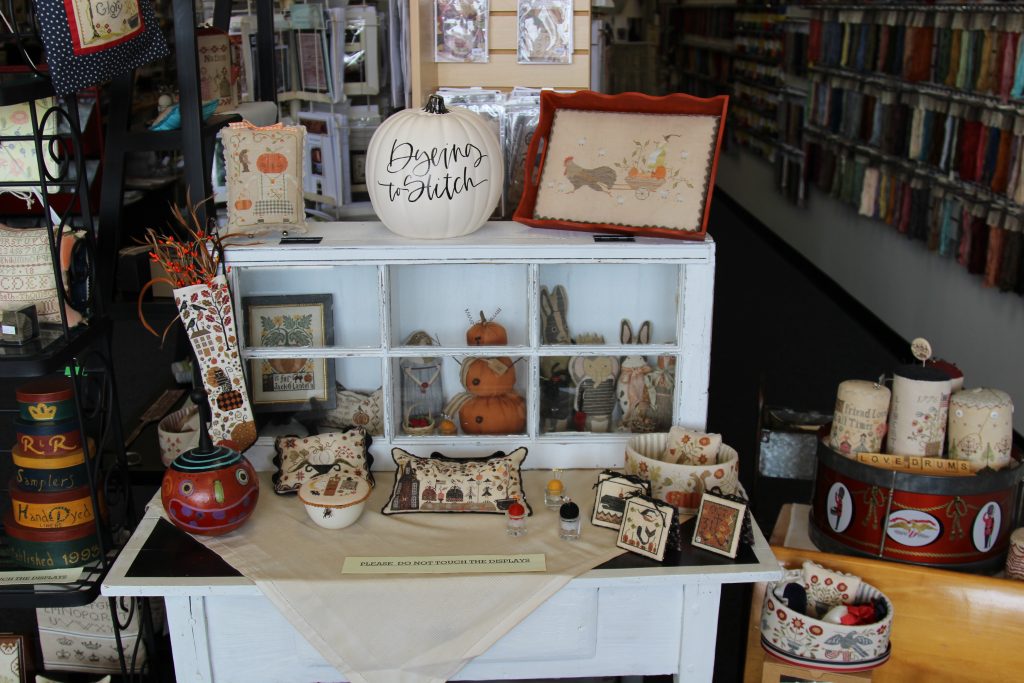 You know that we totally love anything RED … so we wanted to share a few items to tempt you!
First is this sweet needle roll L. Genders created by With thy Needle and Thread! It has been such a popular item in the past few weeks (we even have the dyed cotton twill tape for edging) It's an easy stitch and you can complete it in a weekend!!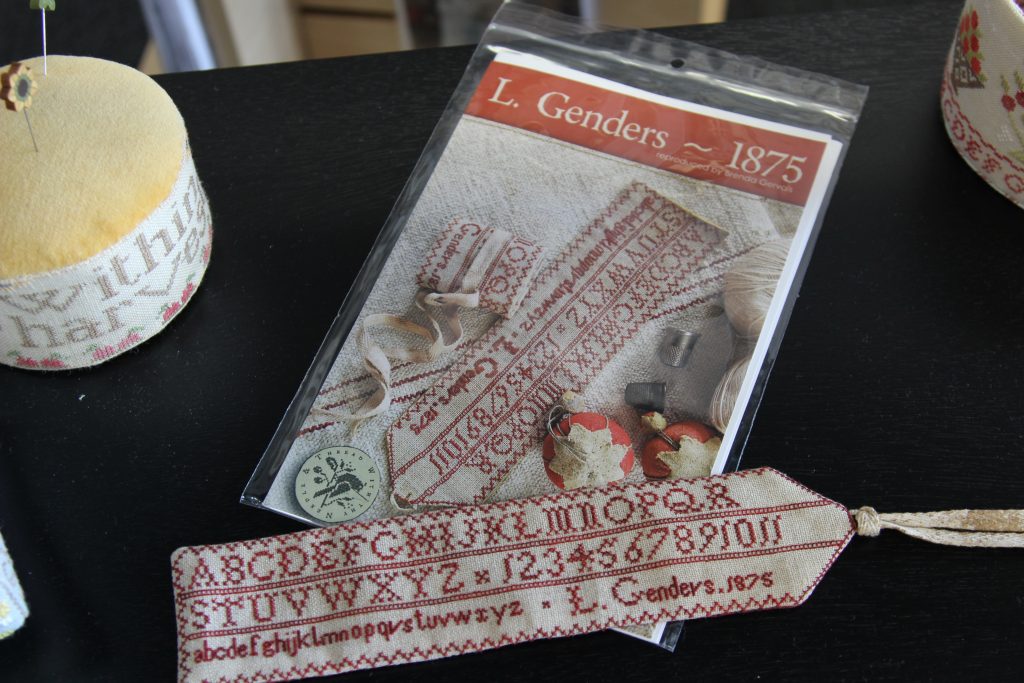 Next is this sweet 1882 sampler design from Needlework Press! It's titled "Catherington 1882" It is breathtaking in Red! The framing was done by Total Framing and we are tickled with the finished product! Once again Sherri and Terri outdid themselves for us!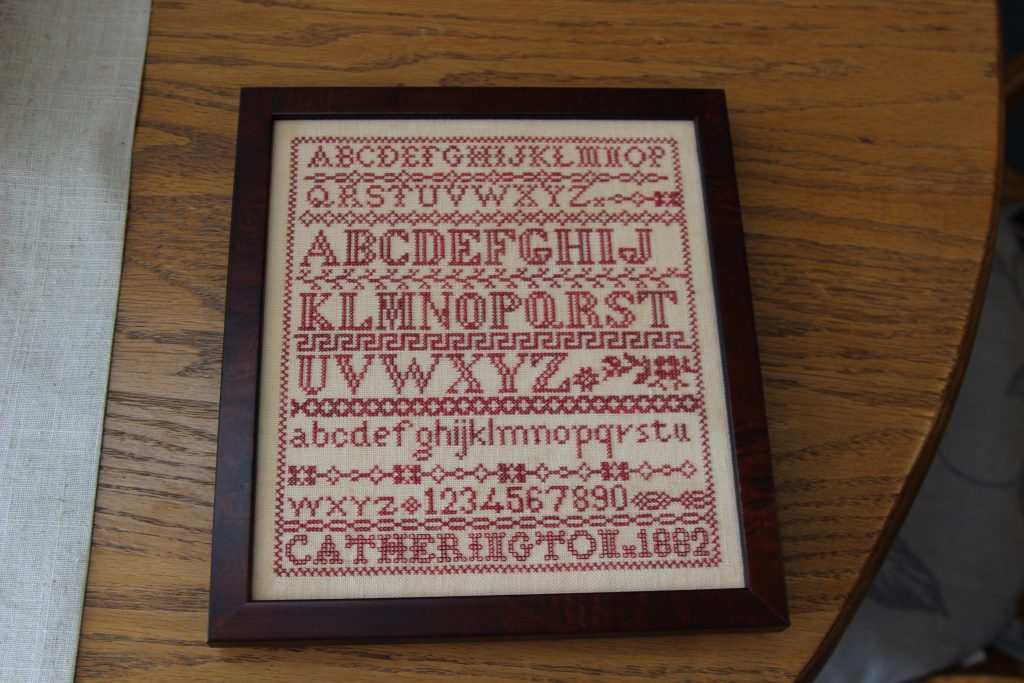 Erica Michaels has done it again … there are new Strawberry designs! How does she come up with such beautiful designs, over and over again? How about taking a small strawberry design in your "to go" stitching bag, you never want to get caught without your stitching! This is a fun and easy project for any stitcher! Oh that checkerboard acorn! (We also had to show off the new black wax strawberries by Stacey Nash!)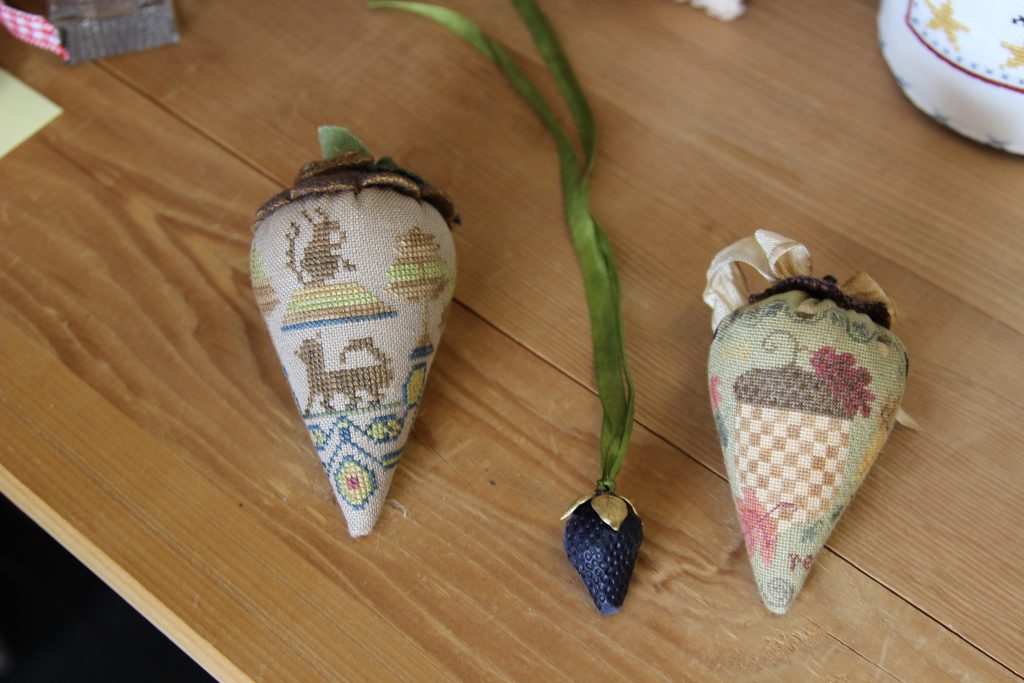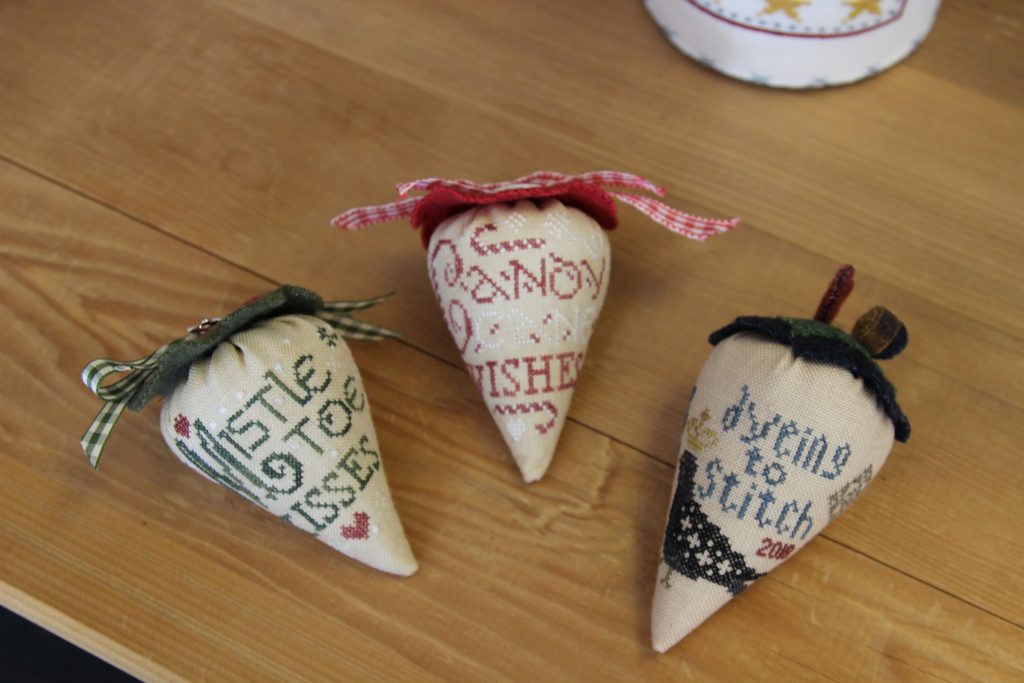 Pumpkins and Fall just go together, right? Here are a few new designs for you to enjoy: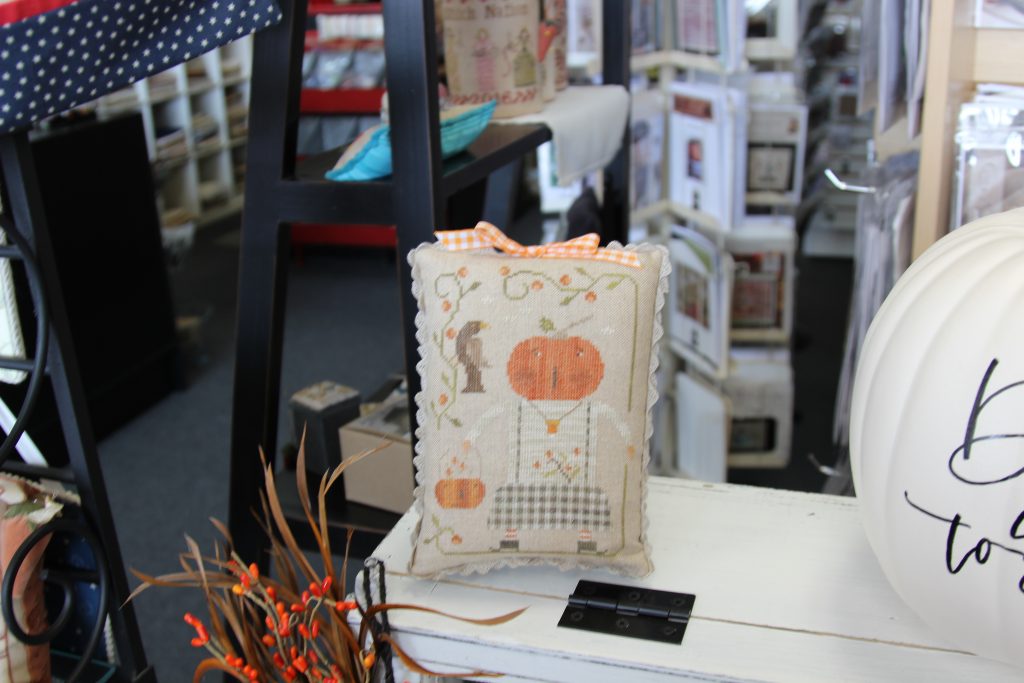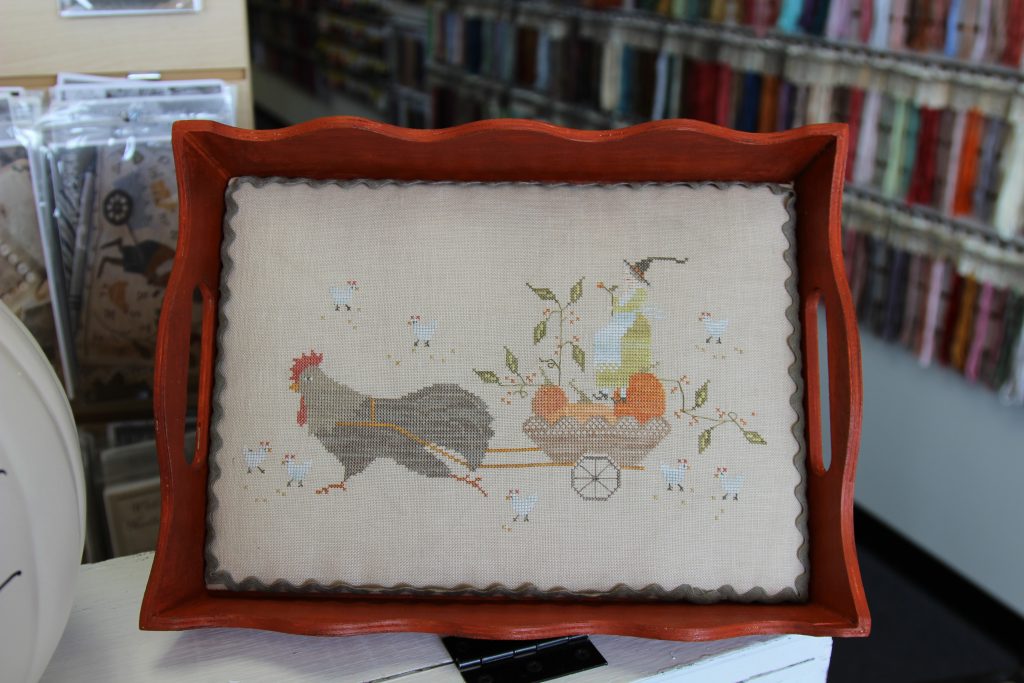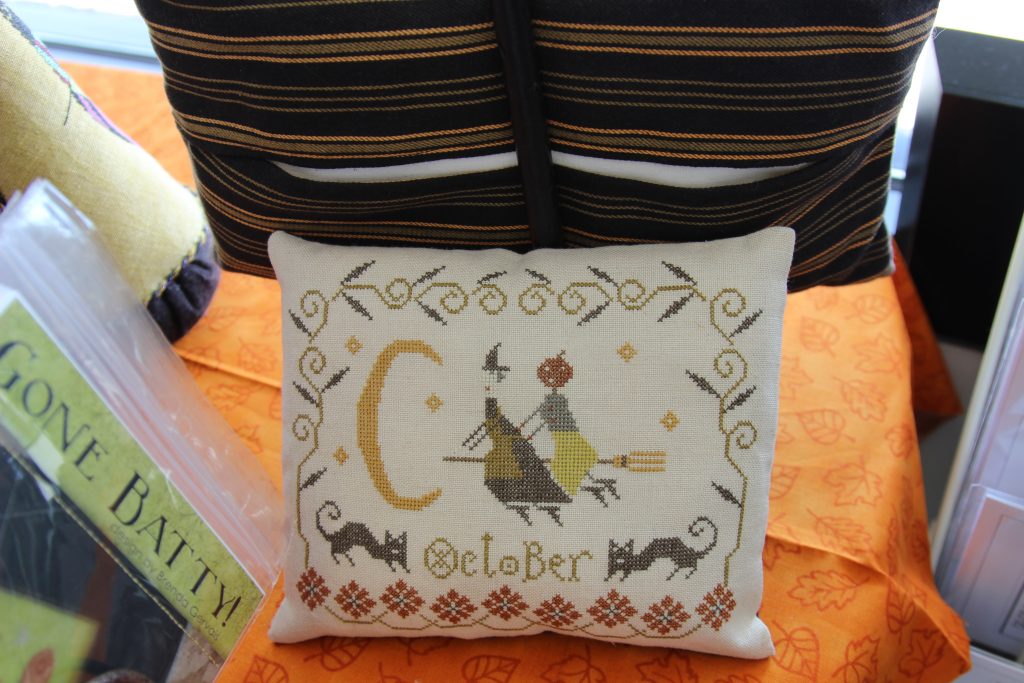 Scarlett House released a new sampler design at Nashville Market and we have completed it for the store! For all of Tanya's followers this is one not to be missed! "A Perfect World" is a sweet stitch for anyone who loves sampler stitching! Love those windows, don't you?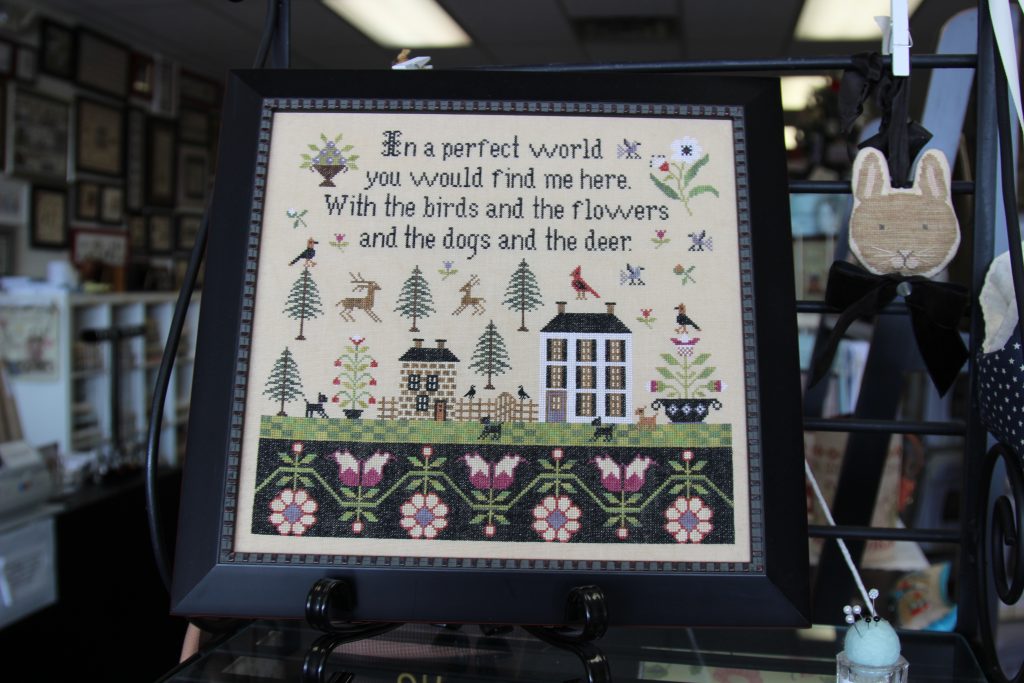 We are blown away by the release of "Sarah Moon" . . . another Ackworth Sampler. It is breathtaking and quite a treasure to stitch! Again Sherri and Terri at Total Framing did an awesome job to represent the beauty of this piece! Guess who stitched this beauty???? (Pat Ryan of course!)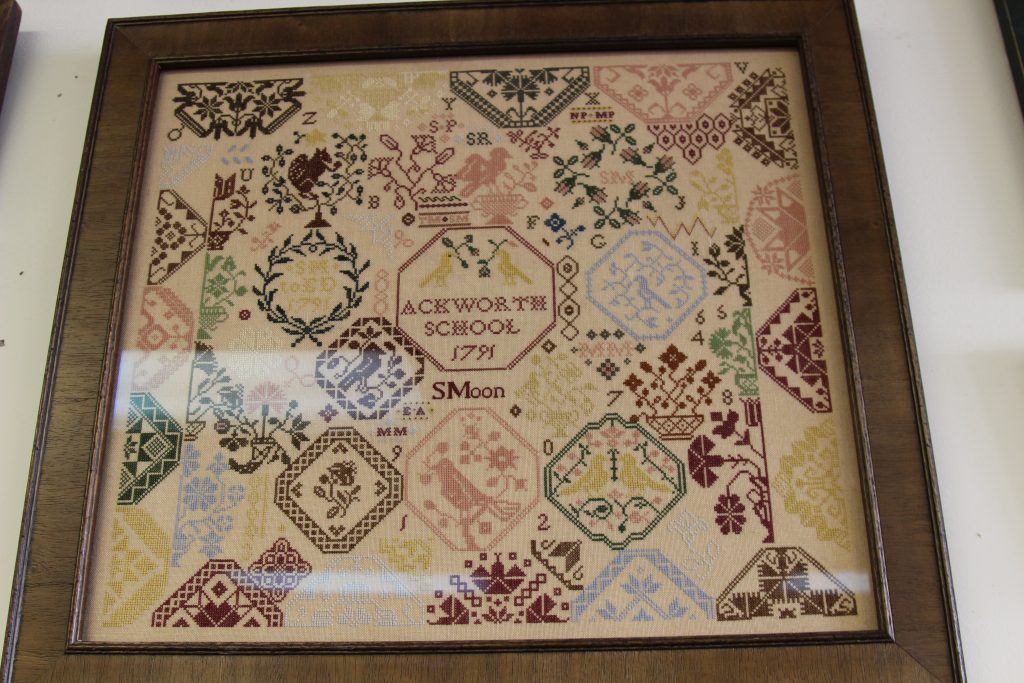 We also have a fun stitch project to share with you! "My Soul is Fed with Needle and Thread" by Heart in Hand Designs.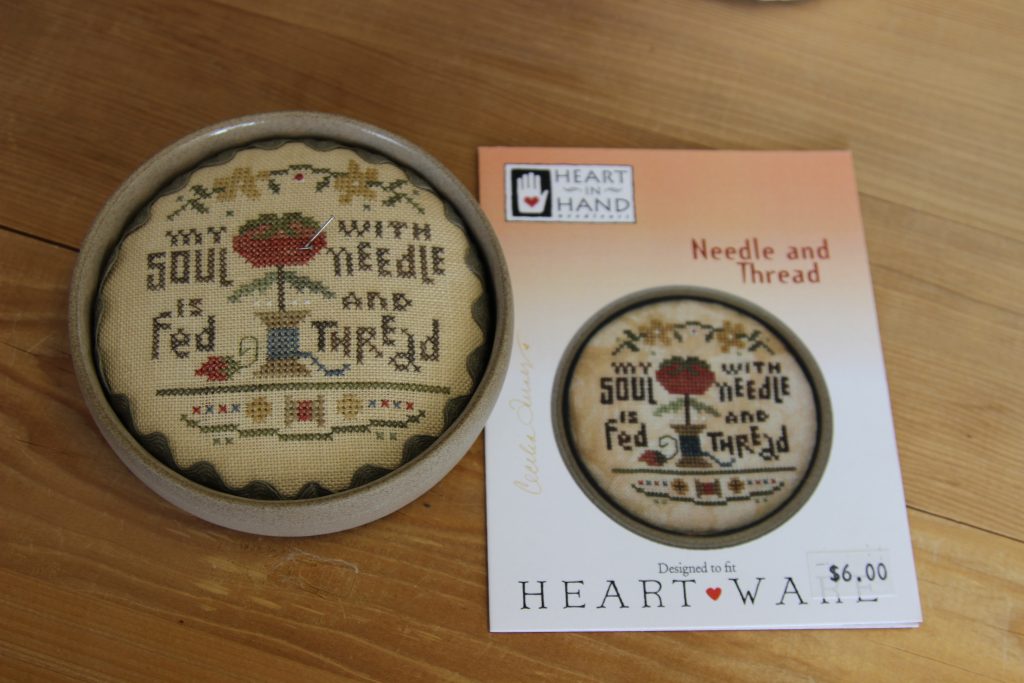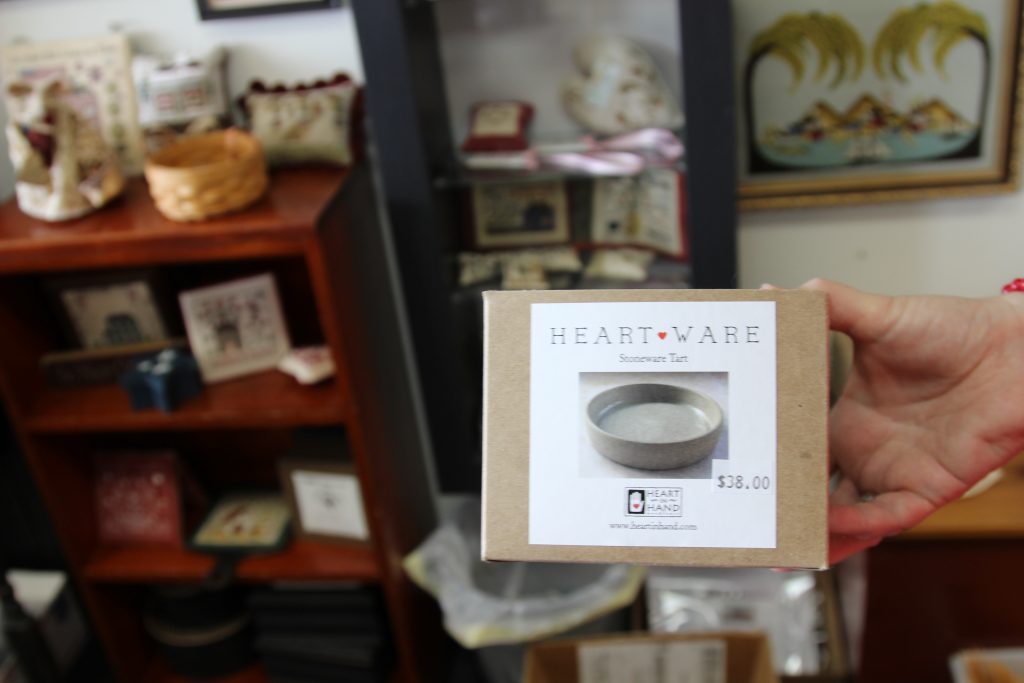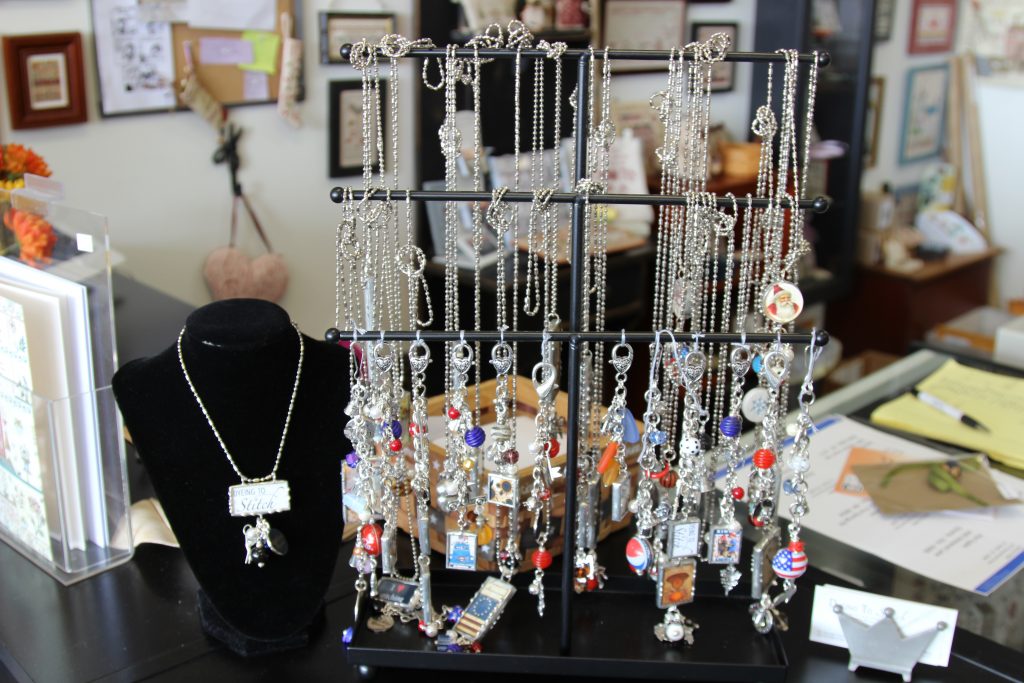 So have we tempted you yet? We get super excited with all the new project releases this fall. We hope if you are nearby you will pop into Dyeing to Stitch, take the time to browse all the new products, sit at the guest table and visit with us for awhile. We would love to see what you are currently working on!
We are grateful for your patronage and we consider it a privilege to care for your needlework needs. May your Fall be filled with lots of time to enjoy the change in temperatures, beautiful fall colors, pumpkins everywhere and quiet stitching times with friends! We encourage you to pick up your needle and thread each day, if only for a short time … it's good for the stitching soul!!!!!